How to create a kitchen that makes it look like you know what you're doing…
… even if you don't. 
We've been talking a lot about kitchen designs on our Facebook page lately, and it has me in the mood to get out the hammer and start putting in work on my own kitchen… but then I remember that whole annoying "time and money" thing and gently put the hammer back down (although I'm sure my mother would love to have Thanksgiving dinner in my partially demoed Kitchen). When I stumbled across this article, it made me realize that I can transform my current space without having to sell an organ or be forever shunned to the kid's table.
The kitchen is one of the key gathering spaces in a home so naturally, you want it to feel welcoming, warm and clean… because after all, you do eat there. Creating a space that is both visually appealing and functional isn't always as easy as it sounds. That's why I am LOVING this fun guide by lifestyle brand domino that breaks down seven tips and tricks to help you achieve the perfect, well-styled kitchen.
To check out the original article, click here. Otherwise, let's get to cookin'!
1
Create groupings on your counters to avoid clutter everywhere. This can be achieved by corralling similar items and using trays.
2
Incorporate jars and canisters for additional storage. We use these to store everything from flour and sugar to making snacks more easily accessible.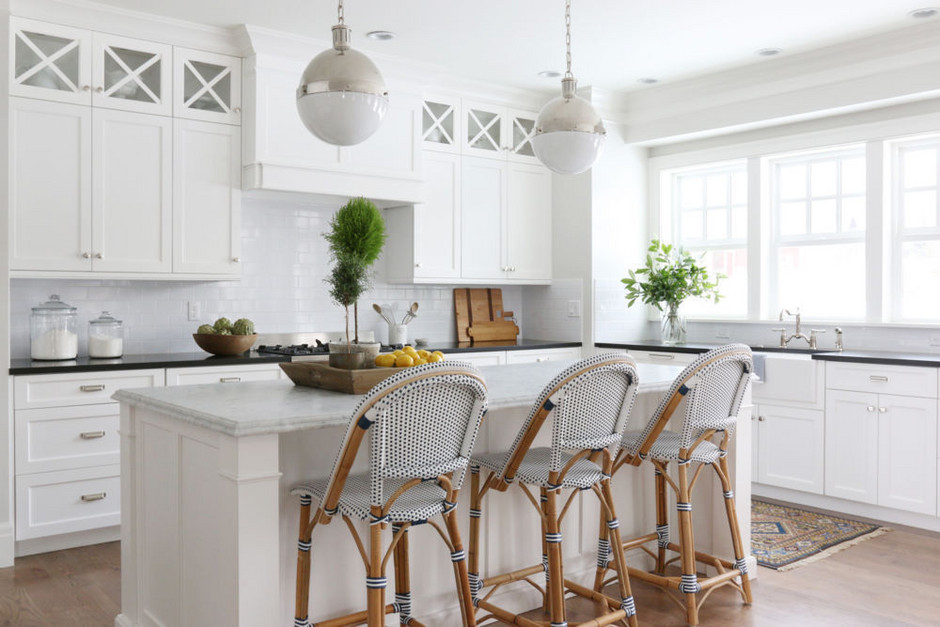 3
Use natural wood tones with cutting boards and bowls to add warmth and character. Whenever we see a good bread board, we pick it up! They look great layered and leaned against the backsplash.
4
Always put a crock for spoons by the stove–it's practical and looks great too!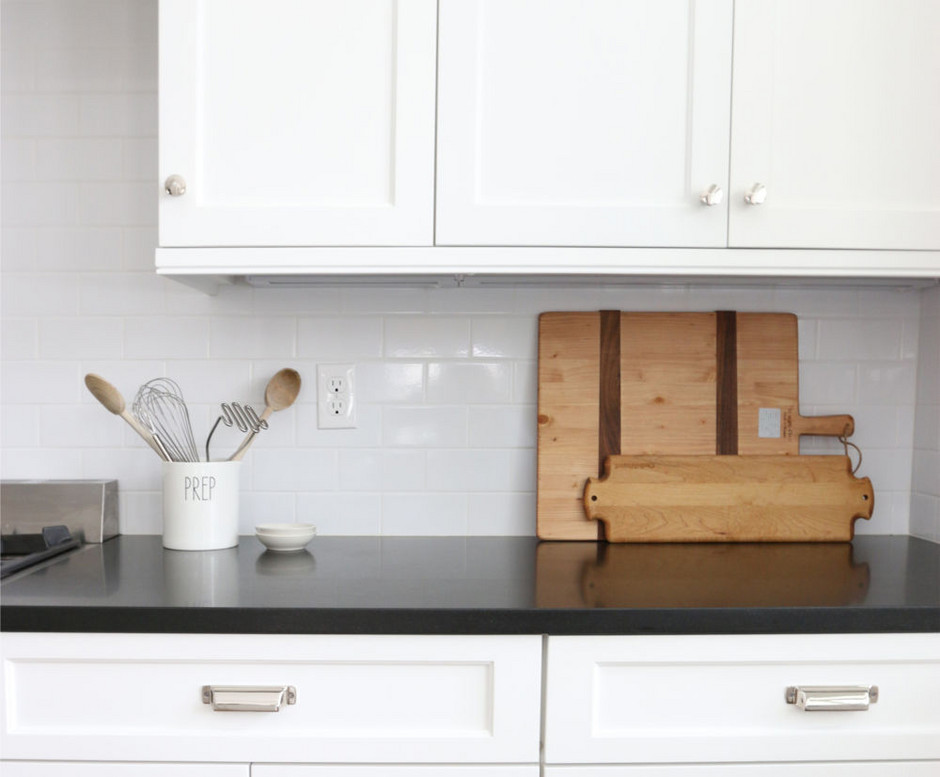 5
Whether you have glass front cabinets or open shelves, stack plates and line your glasses in rows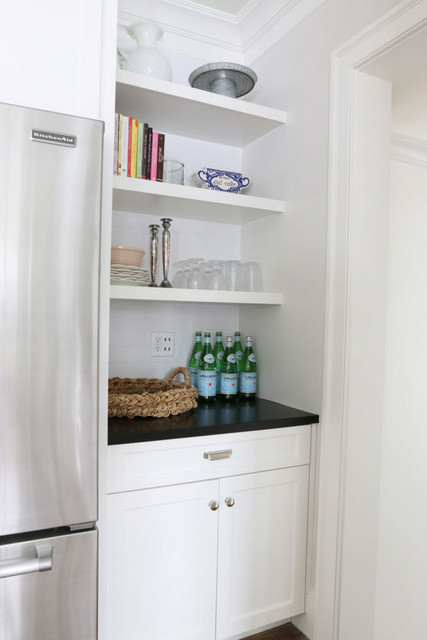 6
Add a rug by the sink. Antique rugs are our favorite look in the kitchen.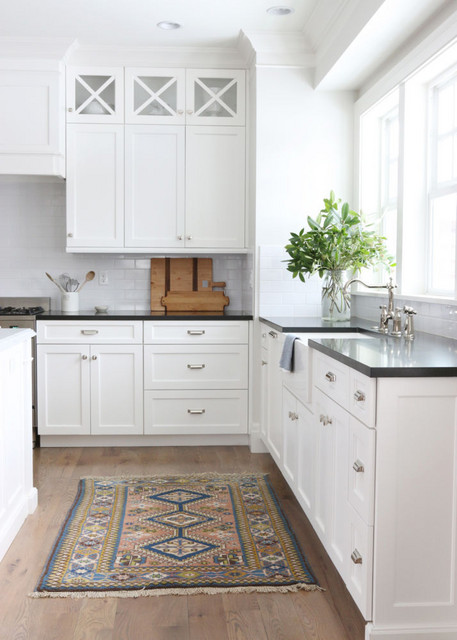 7
Use fruit, potted plants and fresh-cut flowers to add color and life.