We all have that one corner in our house that we just can't seem to get "right". You've tried side tables, plants, floor lamps and nothing seems to work. HGTV put out an article giving us a few quick and affordable tips to fill the void. To see the original article, click
here
.
Use Unique Shapes
This rounded chaise might be tricky in a standard room, but it works perfectly in this odd corner near the staircase. When choosing furniture to fit an angled corner, like this one, don't be afraid to pick pieces with a unique shape or scale.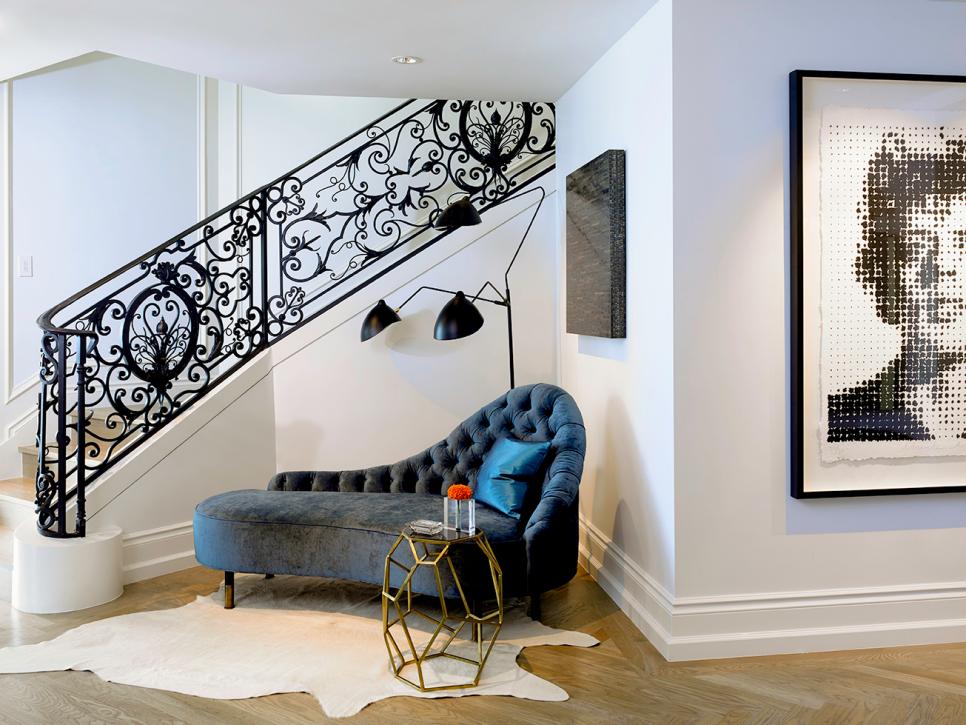 Go All In On a Gallery Wall
Extending a gallery wall into a corner helps the lines of your space disappear. Choose artwork of varying sizes, shapes and textures for bigger impact. This is also a great trick to use in a smaller space, to make it feel a bit larger.
Create Additional Seating
If you have an odd corner in your home and you're not sure what to do with it, consider creating an extra cozy seating area like this one from designer Kari Whitman. All you need is 1 or 2 chairs and a small side table. This can work really well in an extra long living room, family room or even in a master bedroom.
Try a Window Seat
Here's a chic corner from 
Blackband Design
 that makes great use of the space with the addition of a window seat. You can either create a custom solution or use a pre-fab model, but whichever you choose, work in some hidden storage with a lifting lid or cabinet-style doors.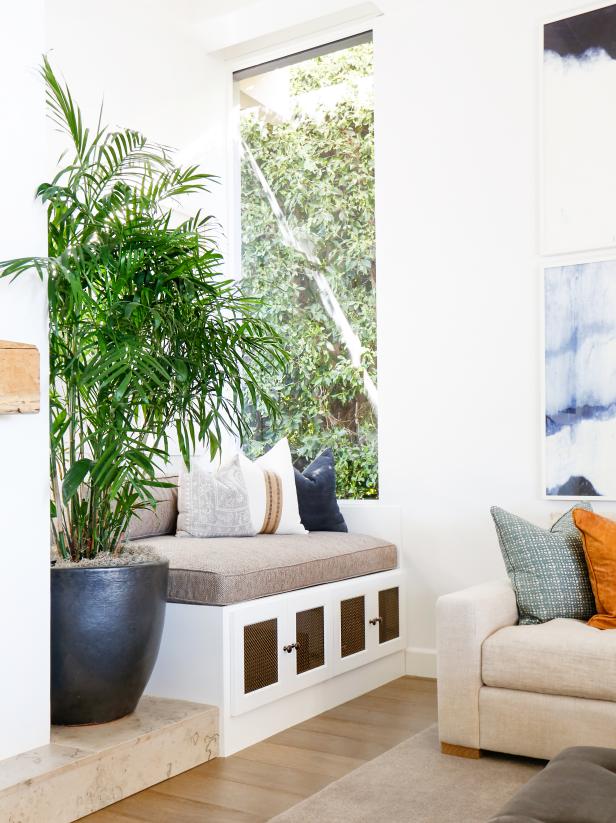 Add Shelving
If you need some extra storage space, you can use a corner to add additional shelving. You can also use your corner shelves to create a focal point, or use them to display some cool objects, photos or books.
Fill a Corner With a Sofa
You can really make use of a corner in your home by fully embracing it. Designer 
Robin Wilson
 chose a stylish sectional sofa that perfectly nestles into the corner of this living room, providing enough seating for a crowd.
Don't Forget About Plants
One of your best, go-to choices for an odd corner is always a big, leafy plant. In this space, a Fiddle Leaf fig is the perfect addition to a niche, which created an odd corner spot behind the front door.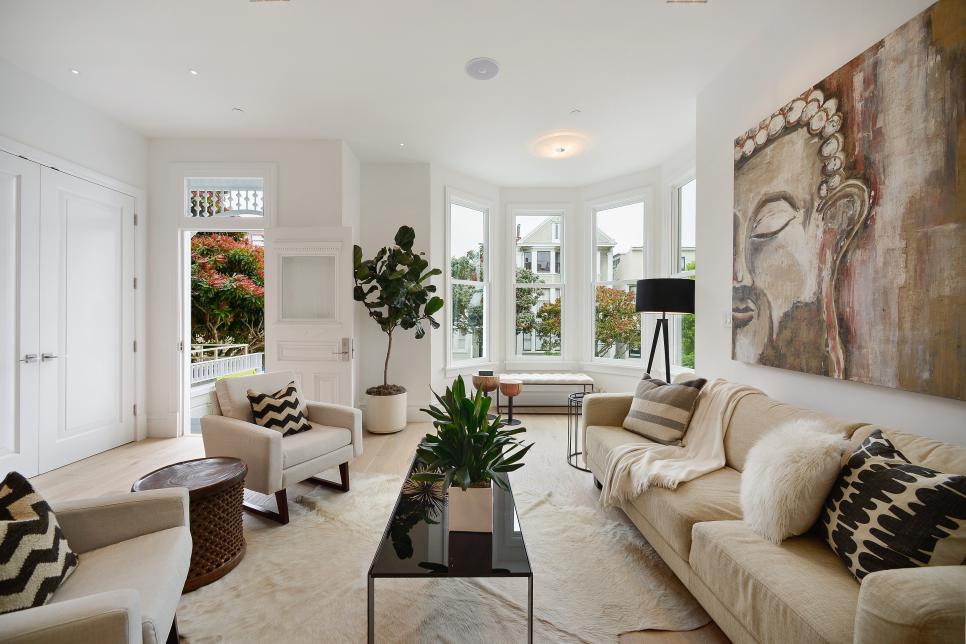 Put a Chair in the Corner
There wasn't much room in the corner of this bedroom from designer Teri Koss, but a low, chunky chair was the perfect fit. A chair is an especially good choice for the corner of a master or guest bedroom, as it's nice to have a cozy spot to sit down to take off your shoes, or even read a book.